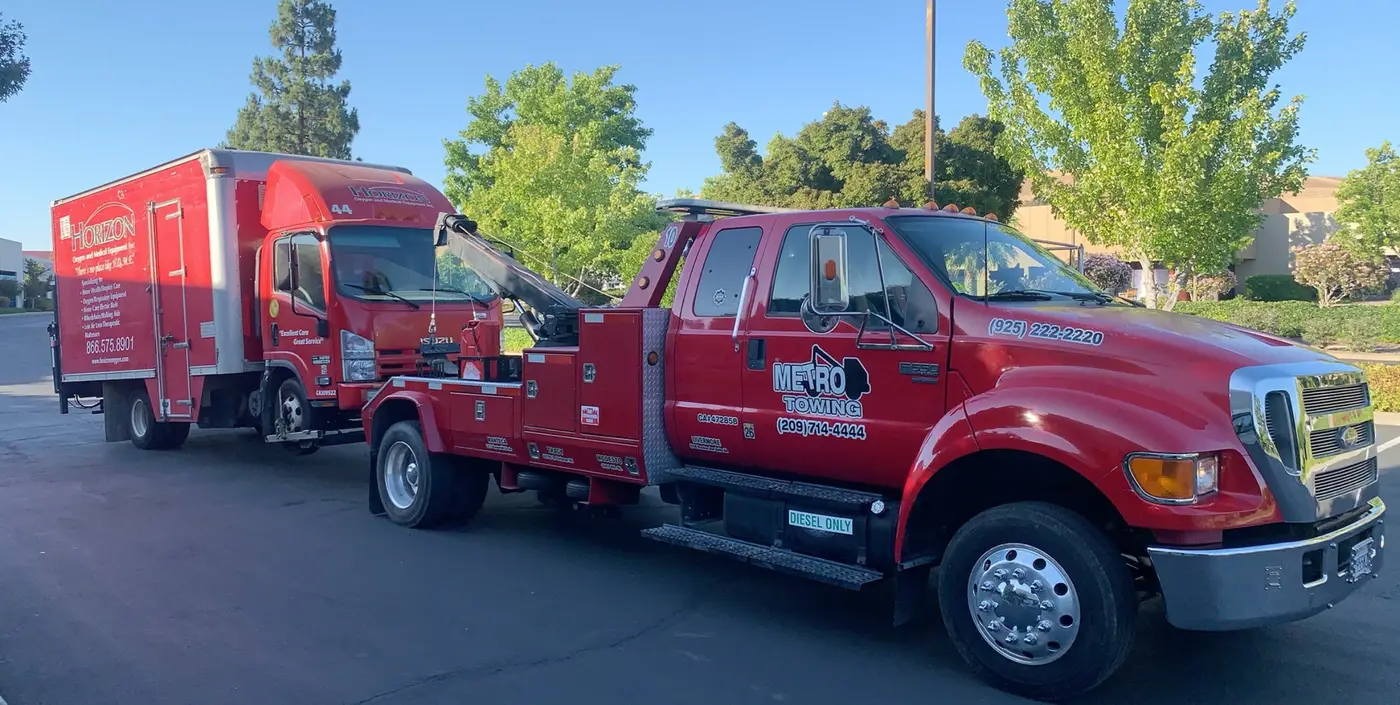 Available 24 Hours A Day To Assist You With Emergency Road Service, On-Site Repairs, Towing Services, And More!
Services
"Metro towing was the only company willing to accept my job's insurance and took care of business." ~Eric Webster
To Keep Your Fleet On The Road
Thousands of qualified vendors are available to help your team whenever they need it, and we strive to provide the best results to companies across the country. We can handle all your towing and recovery needs, from light- and heavy-duty towing to equipment transport, winch-outs, and recovery services in the worst conditions. Metro Towing Emergency Road Service offers you the fastest, most effective service at the best price!
Need Assistance
Truck Towing And Recovery
Whether you need to be towed to the closest mechanics shop or to your base camp, we can deal with the tow from start to finish.
Light-to substantial towing
Hardware transport
Burden or truck trades
Mishap and debacle recuperation administrations
Putting away and upkeep of trucks and trailers in our got offices
Fuel Delivery
Notwithstanding where you are found, we will get the fuel you want to arrive at your objective.
Diesel
Gas
Channel changes
Diesel Exhaust Fluid added substances
Winch Outs
Regardless of the circumstance, our vehicles are adequately strong to get your vehicle out of any tight spot. We have four-wheel drive rough terrain recuperation units for help with any condition.
Kicks Off
Have issues beginning your vehicle? We will get you in the groove again quickly!
12-to 24-volt framework kicks off
Weighty, medium-, light-obligation vehicles
Recuperation units are supplied with batteries
Pull begins are accessible whenever mentioned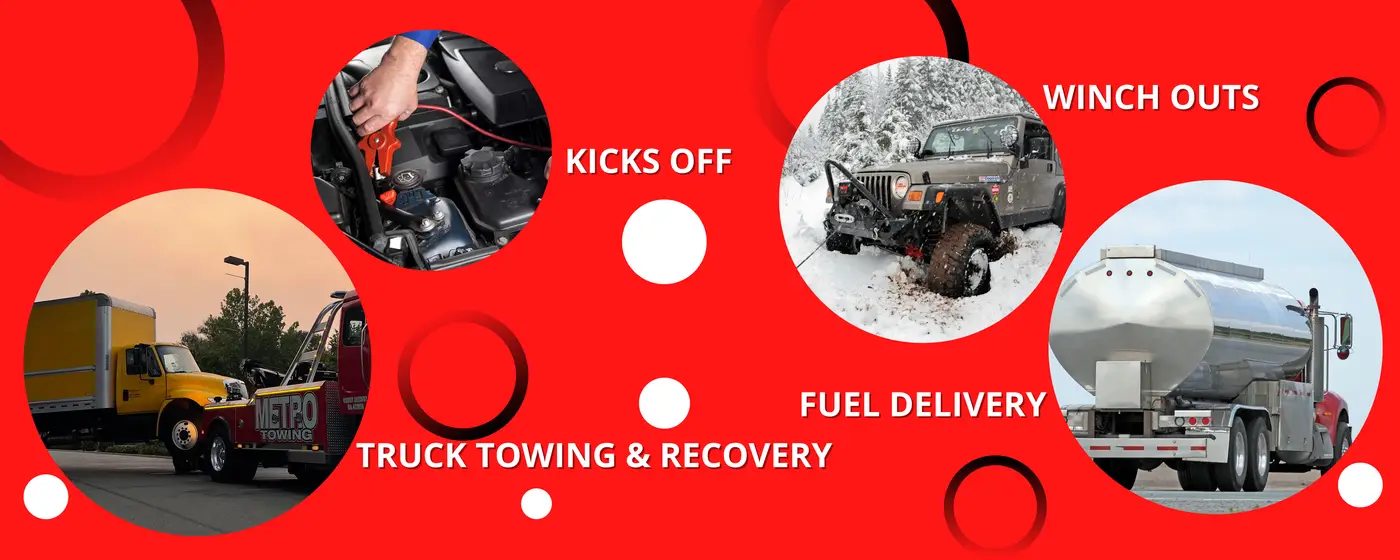 Heavy-Duty Recovery Services
The main difference between light-duty recovery and heavy-duty recovery is the weight of the vehicle that needs to be recovered. Heavy-duty recovery is for larger vehicles that go off the road and require a higher towing capacity. The average semi-truck is three times as heavy as a typical car. A standard tow truck is not able to retrieve heavier vehicles like trailers, buses, RVs, or tractors. It takes special equipment, training, and expertise to recovery heavy-duty vehicles, especially if the vehicles are overturned or far off the road.
Heavy-Duty recovery is a difficult task because it involves many considerations to ensure everyone is safe and the heavy vehicle is accurately recovered. The best towing companies, like Metro Towing In Tracy California, have the expertise and tools to handle heavy-duty recovery. They must pay close attention to minimize any damages, and evaluate special considerations to determine the best method for recovery. To effectively recover heavy-duty vehicles, we may use a forklift, rotator, airbag recovery system, duty wrecker, other recovery tools, and even a crane. We also use a heavy-tow vehicle with maximum towing capacity, extended wheelbase, and winches and cables. In some cases, multiple recovery vehicles may be required for a heavy-duty tow.
Some common heavy-duty recovery services include:
Machinery
Semi-trucks
Bus and motorcoach
Commercial trucks
Tractor-trailer
Fleet trucks
Light Vehicle Recovery Services
Regular passenger vehicles, such as cars, require light vehicle recovery. Recovery is used to remove your vehicle from an emergency situation when normal towing can not do the job. Driving through roads in the mountains can be risky, and can lead to your vehicle getting stuck on unpaved roads, or even in a ditch. Recovering a vehicle that slid into a ravine requires special equipment and expertise in the best techniques. Recovery towing experts will also manage the hazardous materials that may be at accident scenes. Situations that may require light vehicle recovery include:
Broken down engines
Tire punctures
Dead batteries
Terrain blocks
Accidents
Dangerous road conditions cause you to spin or slide far off the road.
Why Choose Metro Towing?
The number of our towing, roadside assistance, and recovery locations has grown from one in 2003 to four today. Metro Towing drivers serve Central California from locations in Tracy, Manteca, Modesto, and Livermore.
In close to two decades and ten trucks, our team cannot be beaten. We handle all medium and heavy towing requirements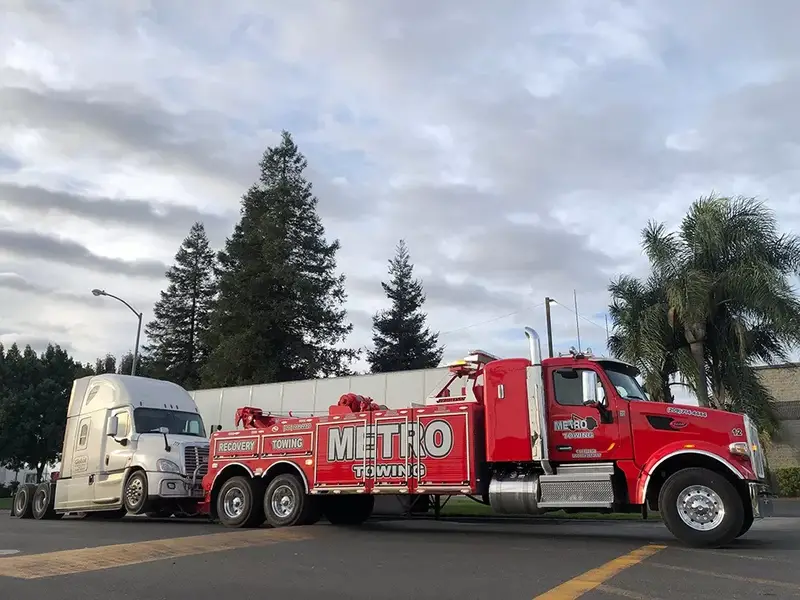 Latest From Our Blog
In some areas of the country, driving can be a challenge. With snow, ice, […]

Roadside emergencies can happen at any time, and you may not be prepared for […]

When you need to transport a vehicle, whether it's for a move or repairs, […]