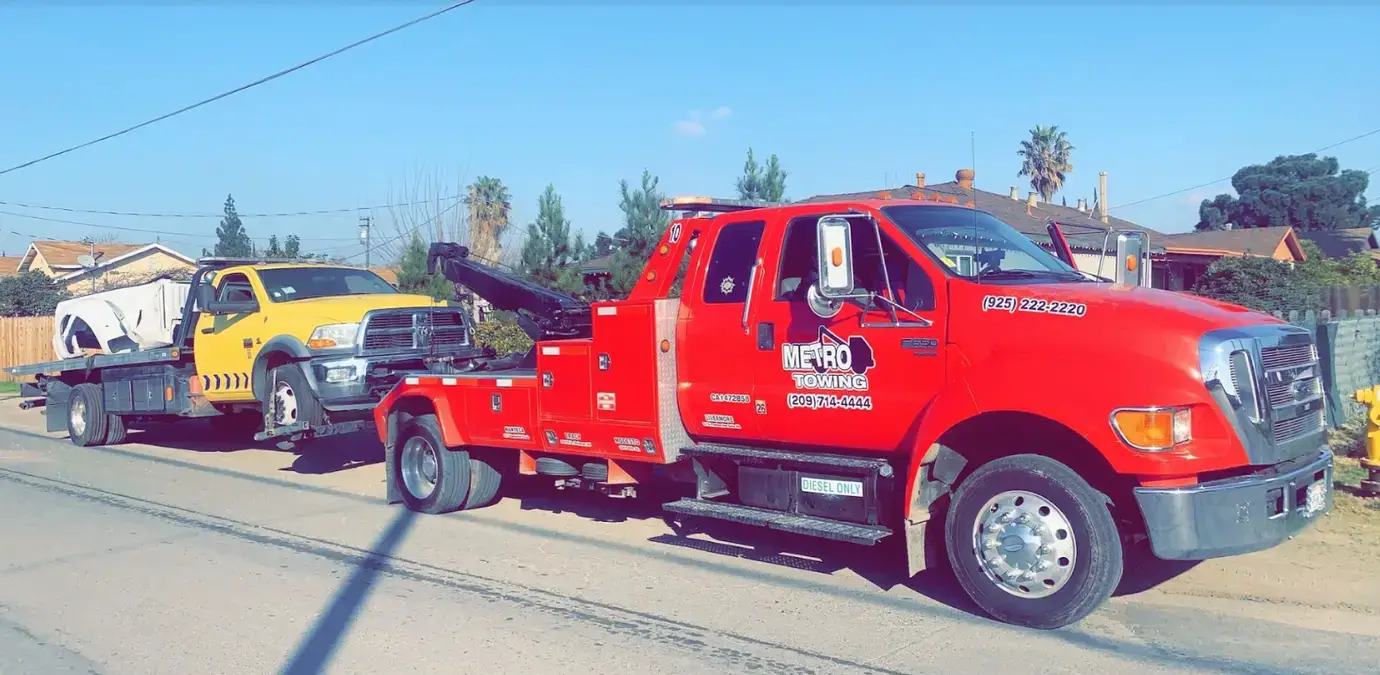 Available 24 Hours A Day To Assist You With Emergency Road Service, On-Site Repairs, Towing Services, And More!
Services
"Metro towing was the only company willing to accept my job's insurance and took care of business." ~Eric Webster
Medium Duty Towing
Offering extreme flexibility and power, our medium-duty tow trucks provide better mobility compared to heavy duty tow trucks and higher strength compared to light-duty tow trucks. This allows us to handle most winch-outs, standard tows or accidents involving a commercial grade or small fleet vehicle, vans and box trucks.
Which vehicles need Medium-duty towing?
Medium-duty tow trucks are crucial—servicing a wide array of vehicles, including:
Small fleet vehicle towing, such as FedEx, UPS or Amazon Trucks
Class C motorhomes
Camper or recreational vehicle towing
Cut-away vehicles, including buses, shuttles, delivery trucks
Large ball hitch trailers
Box Trucks & Utility Trucks (up to 26' in length)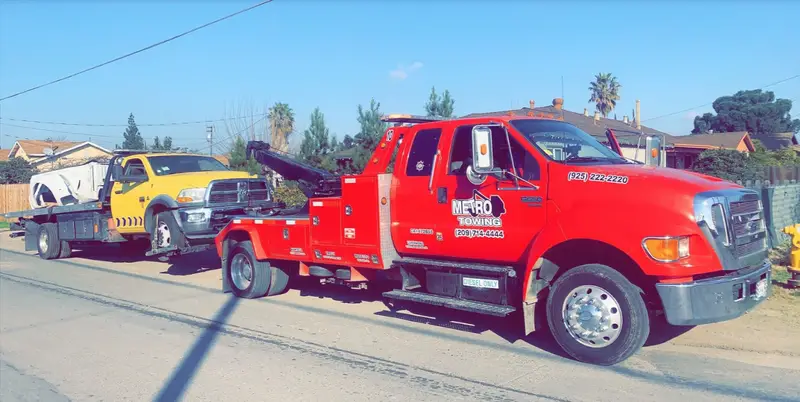 Why Choose Metro Towing?
The number of our towing, roadside assistance and recovery locations has grown from one in 2003 to four today. Metro Towing drivers serve Central California from locations in Tracy, Manteca, Modesto, and Livermore.
In close to two decades and ten trucks, our team cannot be beaten. We handle all medium and heavy towing requirements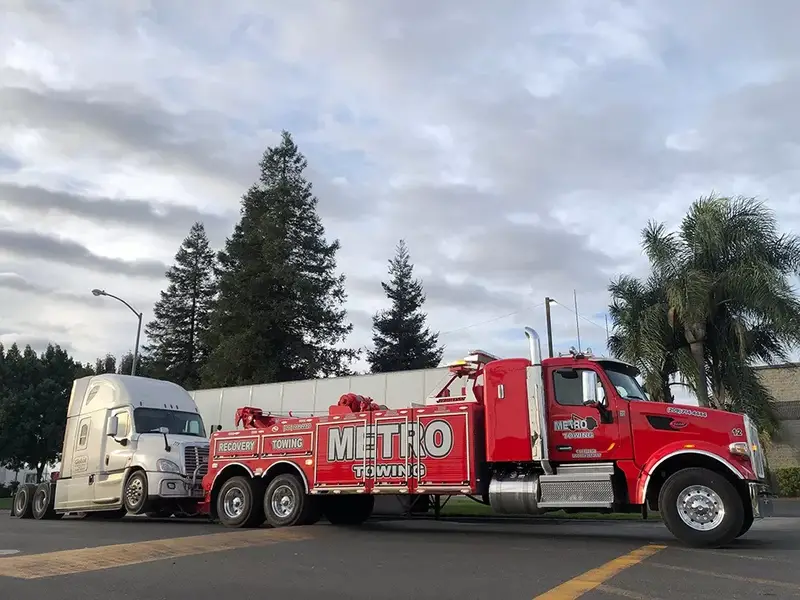 Latest From Our Blog
In some areas of the country, driving can be a challenge. With snow, ice, […]

Roadside emergencies can happen at any time, and you may not be prepared for […]

When you need to transport a vehicle, whether it's for a move or repairs, […]