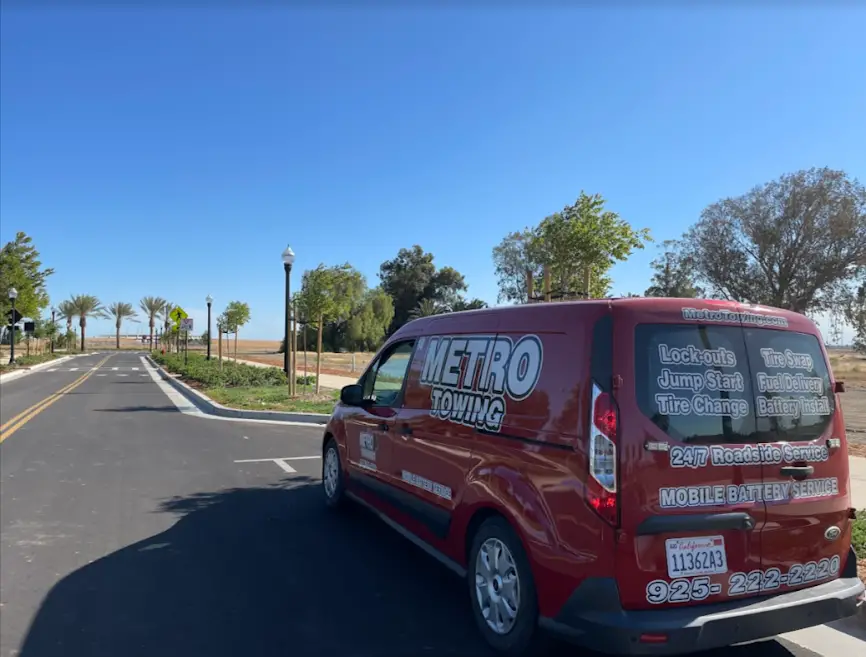 Available 24 Hours A Day To Assist You With Emergency Road Service, On-Site Repairs, Towing Services, And More!
Services
"Metro towing was the only company willing to accept my job's insurance and took care of business." ~Eric Webster
We Here For Your Emergency
24/7 Emergency Roadside Services: Battery Replacement, Jump Start, Gas Delivery, Tire Change, Car Lockout, Vehicle Winching/extricating, truck towing and recovery, light, medium, and heavy-duty towing, filter changes, and diesel additives, customized mobile repairs, Top Quality Service, Affordable Prices, Call Any Of Our Four Locations Now! – Up To 60 Min Arrival.
The trouble with your Vehicle is always an emergency. Whether you're heading to work, going on a road trip, hauling heavy equipment, driving the school bus, transporting goods, or when your car is in a jam, no one wants to be caught without support!
And when your left alongside the road with any issue, you want to be able to reach someone fast, Metro Towing is there to help you get back on the road quickly!
We take pride in our ability to tackle all your vehicle maintenance and breakdown needs fast and effectively. We guarantee our work and your satisfaction with our fast one-hour response time.
We Will Come To Your Rescue
Determine Your Emergency Location – Safely determine where exactly your location is. If your vehicle has broken down, move it to the side of the road, the shoulder, or the emergency bay so you are not blocking the traffic. Do this as soon as you notice a problem, you don't want to wait until it's too late and your car won't move. Make yourself visible by turning on your hazard lights to show other drivers that you're having car problems.
Contact Any of Our Four Locations– Give us a call at any of our phone numbers. We provide full-service emergency roadside services to the areas of Tracy, Manteca, Livermore and Modesto, and surrounding areas. You can count on us to come to your rescue
Explain Your Emergency Situation– Explain to the towing specialist your situation. Make sure to give good details about your emergency so we can send the right help to your location.
Wait Safely For Help- Stay safe we will be there quickly. While you're in your car make sure that you and all your passengers are wearing your seat belts at all times. f you have been involved in an accident don't move the vehicle until the police have arrived.
Tire Service
Your tires are the only part of the car that has direct contact with the road. Tires affect your vehicle handling, ride, braking, and safety. For optimum performance, tires must have the correct air pressure, tread depth, and balance and the wheels of the vehicle must be properly aligned.
Locksmith services
The average locksmiths address standard vehicle lockouts, and most cannot properly unlock larger equipment. Metro Towing offers complete roadside assistance for commercial drivers, including emergency roadside services, mobile repairs, towing and recovery services, and locksmith assistance. Trust our truck service experts to source assistance to get you back in your cab and back on the road. Our trained and licensed locksmith will be able to code-cut a new key, get into your cab to obtain the locked-in key, or work to procure a transponder key if an applicable dealership is available to assist.
Fuel Delivery
Anytime fuel delivery service – Metro Towing's fuel delivery service in Tracy, Livermore, Manteca, and Modesto is aimed at making your life easier. Our fuel delivery trucks allow you to fill up your vehicles at any time, at any desired point or location without the need for a gas station.
Battery Replacement
Metro Towing typically provide a range of services, including battery replacement. If you are in need of a battery replacement, we may be able to assist you by sending a technician to your location to assess the problem and, if necessary, replace your battery on the spot. In some cases, the technician may need to take your vehicle to a repair shop for further work. It's a good idea to call Metro Towing and ask about specific services and availability before you need assistance.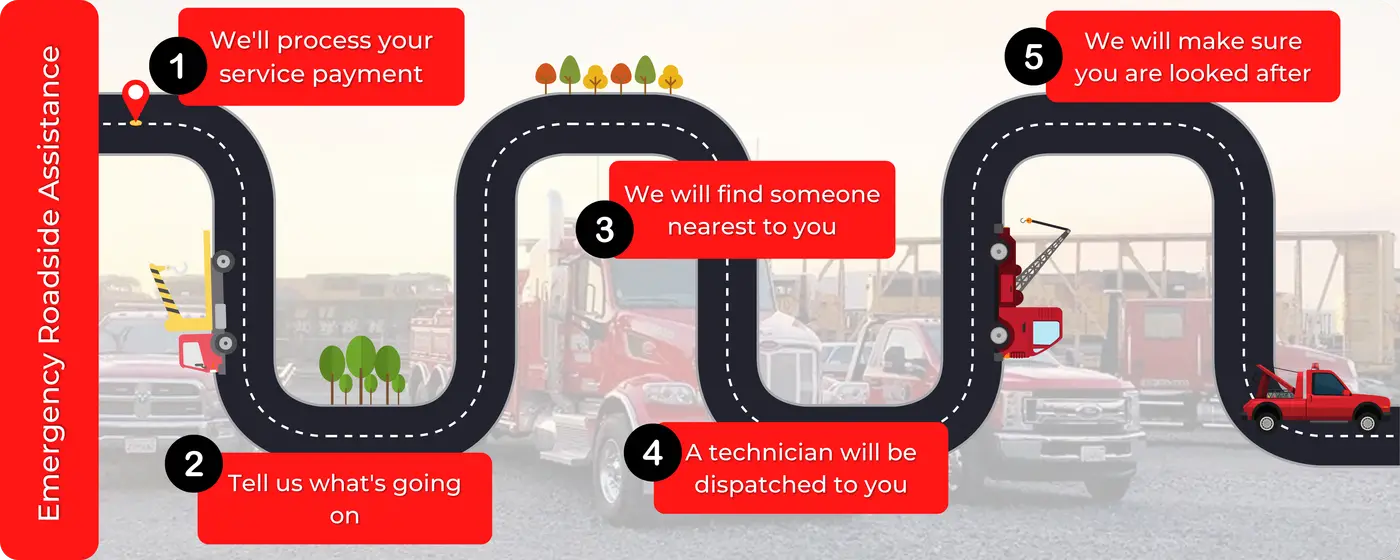 How can we help you
Winching/Extricating
The winching system isn't just about removing your vehicle from a troublesome area, it's likewise about doing so securely and without making any harm to your vehical..
Truck Towing & Recovery
You want a towing company you can rely on, one that can transport you and your vehicle home or to a garage where any problems can be fixed.
Light, Medium & Heavy
We are your one-stop shop if your medium or heavy-duty truck needs a mobile tech or towing your unit into our own shop for repairs 24/7!
Tire Service
When your vehicle is having a difficult time, nobody needs to be gotten without help!
Fuel Delivery
Our fuel delivery trucks allow you to fill up your vehicles at any time, at any desired point or location without the need for a gas station.
Vehicle Jump Starts
We realize that you can't anticipate a drained battery. That is the reason our day in and day out towing administration is prepared to go to your area.
Fast Breakdown Service
We comprehend how basic free time is for your business, too the potential security issues engaged with a side of the road breakdown circumstance.
Mobile Repairs
Our experts have long stretches of involvement and are profoundly qualified in working with homegrown or unfamiliar vehicles.
Towing vehicles since 2003.
Since our start in 2003, we've exploded from one location to four, all equipped to give you the towing, roadside assistance, and recovery that you need. With locations in Tracy, Manteca, Modesto, and Livermore, Metro Towing drivers are available all throughout Central California.
With ten trucks and almost twenty years of experience, our team can't be beaten. Call for all your medium and heavy-duty towing needs.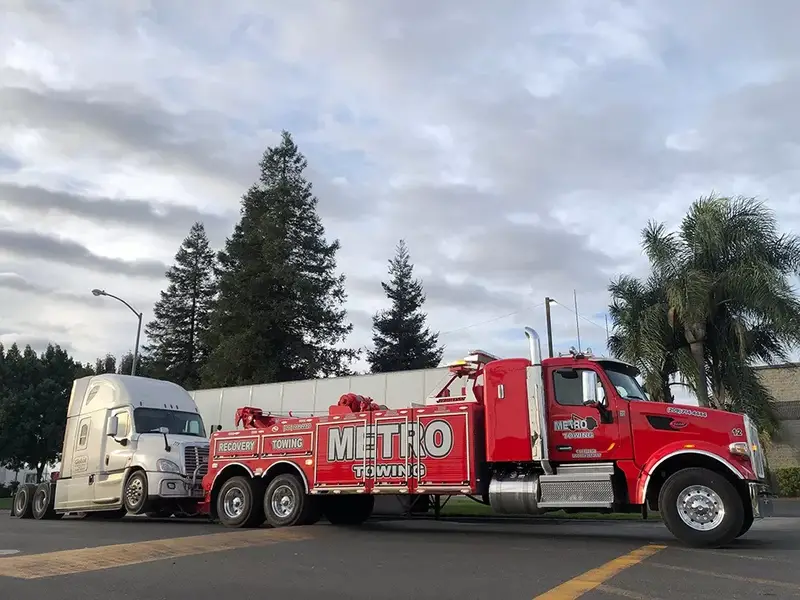 Latest From Our Blog
In some areas of the country, driving can be a challenge. With snow, ice, […]

Roadside emergencies can happen at any time, and you may not be prepared for […]

When you need to transport a vehicle, whether it's for a move or repairs, […]