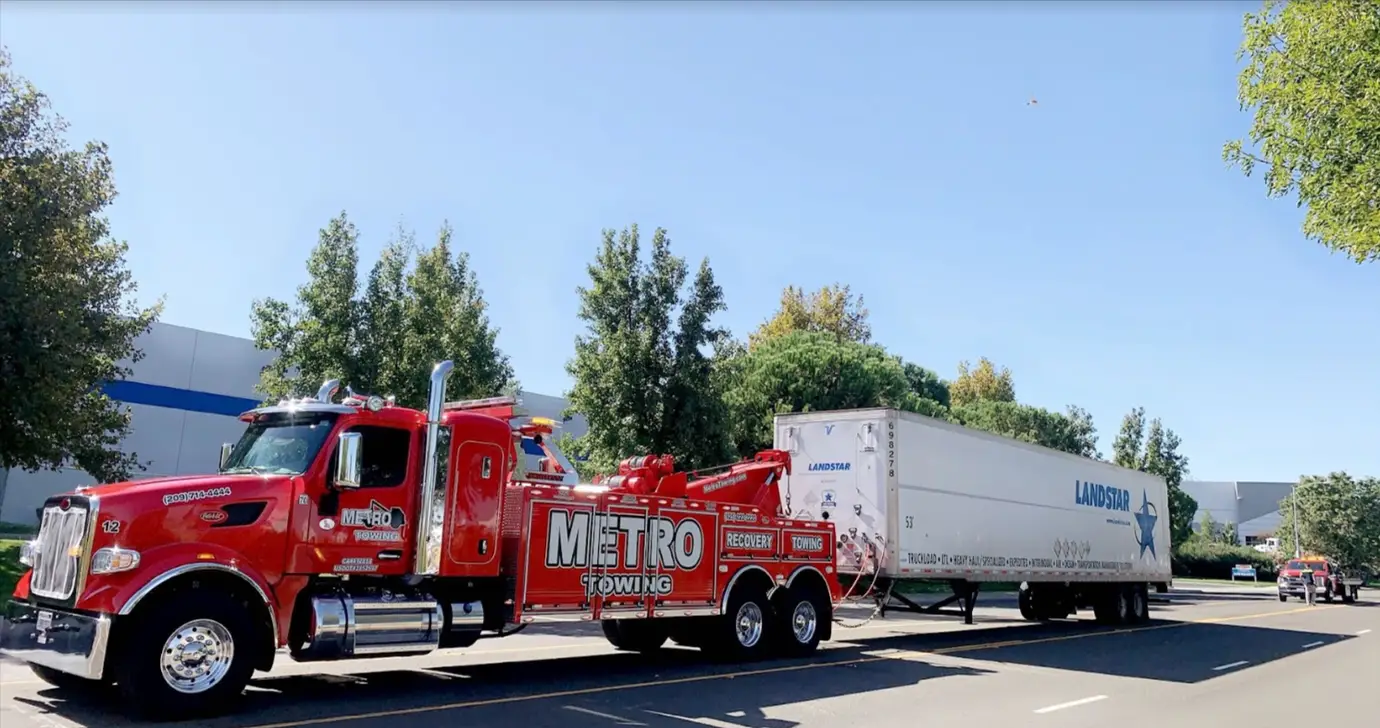 MERCED (CA) TOW TRUCK SERVICES
Available 24 Hours A Day To Assist You With Emergency Road Service, On-Site Repairs, Towing Services, And More!
Need Help?

Call us, regardless of the service or situation
1
Speak with a Service Advisor
Our Service Advisors are experienced and trained to understand your situation and get the information they need to set you up for service
2
Get Assistance

The Service advisor dispatches a qualified tow truck operator with the proper tow truck to get the job done.
3
Back on the road

Our team will get you to your destination safely and securely so you can get to your family.
4
Need Help?

Call us, regardless of the service or situation

1

Speak With A TSA

our technical service advisors (TSA) use their extensive training to understand your situation

2

Get Assistance

The TSA dispatches a qualified technician from our extensive network

3

Back On The Road

Our team handles invoicing and record keeping so you don't have to

4
METRO TOWING MERCED
Towing Services in Merced, California
Merced, known as the "Gateway to Yosemite," is one of the top-growing cities located in the heart of California's San Joaquin Valley with lots of tourist attractions including Yosemite National Park, beaches, Museums, etc… This city that combines the beauty of small towns along with all the necessary amenities of larger towns, is also considered as the commercial, cultural, and governmental hub of the country.
Metro Towing at Merced, California realizes the need for vehicle towing and recovery services to ease the burden of motorists who find themselves stuck in the middle of nowhere due to vehicle breakdowns or other unexpected situations.
Metro Towing is committed to providing the best and most efficient services with the goal of avoiding unnecessary delays to get back on the road. Just let us know where you are through a call and we will be right there to help.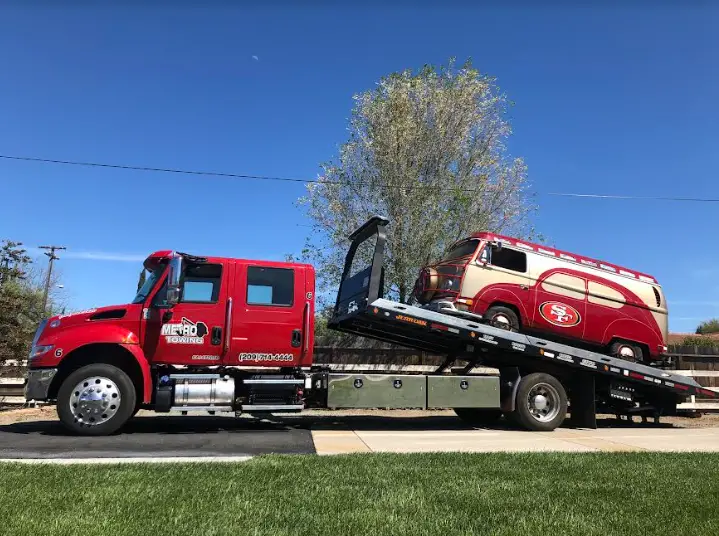 Offered Towing & Roadside Assistance Services in Merced, California
Metro Towing is a 24/7 towing company based in Merced, California. We specialize in providing top-quality towing, roadside assistance, and heavy-haul transportation services to customers. Our goal is to provide fast and reliable service at a fair price.
We offer a wide range of services, including light-duty towing, heavy-duty towing, motorcycle towing, and car lockout services in Merced, California. Our fleet of tow trucks is equipped with the latest technology and our drivers & technicians are experienced and trained to handle any situation.
In addition to the towing services offered, we also offer roadside assistance. The professional team of experts at Metro Towing in Merced can help you with a flat tire, dead battery, vehicle lockouts, or any other issue that may leave you stranded on the side of the road. This also includes jump-starting your car, changing a tire, unlocking the vehicle, or even bringing you fuel if you run out.
We also offer winching and recovery services for vehicles that have gone off-road or are stuck in a ditch. If you've been involved in an accident and your car is not drivable, we can transport it to a repair shop of your choice.
At Metro Towing, customer satisfaction is our top priority. We will be available 24/7 to answer any questions you may have and to provide you with the help you need. Whether you're stuck on the side of the road or need a tow to a repair shop, we're here to help.
In conclusion, Metro Towing is the perfect choice for anyone in need of towing or roadside assistance services in Merced, California. With our fast and reliable service, experienced drivers & technicians, and competitive prices, you can trust us to get you back on the road quickly and safely. Contact us today to learn more about our services or to request a tow.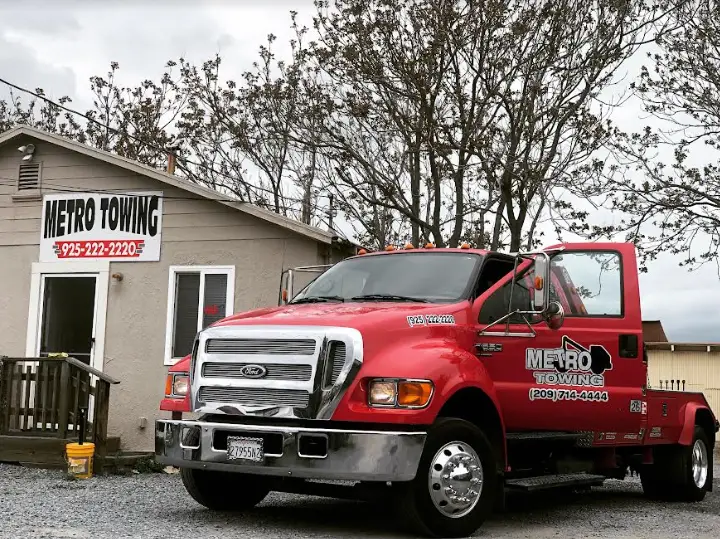 24/7 On-Call Towing Servies in Merced, California
At Metro Towing, we understand that being stranded on the side of the road or needing a tow can be a stressful and frustrating experience. That's why we strive to provide fast and reliable service at a fair price. Our motive is to make your experience as smooth and stress-free as possible.
One of the main reasons to choose us is our team of experienced and trained drivers and technicians. Our team is knowledgeable, professional, and equipped with the latest technology to handle any situation. Whether you're held up on the freeway during your commute or need to have a vehicle towed from your home, we will get you and your vehicle where you need to go.
We also offer a wide range of services to meet all your needs. Our light-duty towing services are perfect for cars and motorcycles, our medium-duty towing services are designed for mid-size vehicles such as box trucks and vans, and our heavy-duty towing services are ideal for larger vehicles such as tractor-trailers and buses.
Apart from towing services, we offer emergency roadside, mobile repairs, heavy-haul & transporting, 50-ton rotator, and landoll transportation services. You can simply contact us to get free estimates, with no obligation to use our services.
We also pride ourselves on our availability, expertise, professionalism, and customer service. As a towing company with over 20 years of experience in towing industry, we can assure you that we have the skills and knowledge required to handle any situation. We also realize the importance of being on time for every job. Our team will be available 24/7 and you can schedule our service according to your convenience.
24/7 Emergency Road Services in Merced
We provide prompt, reliable, and friendly towing and roadside assistance

Whenever you need assistance, our fully licensed and dedicated towing personnel are always on hand to assist you.

Our dispatch team can aid you in any situation, once you contact us, we will locate and contact the nearest towing driver.

If your vehicle ends up off the road in a situation that requires special equipment, you can count on us for recovery towing services.

Breakdown on the interstate, miles from your destination? We have heavy-duty drivers on call to respond quickly to your needs

24-hour car door locksmith. we unlock cars, fix car doors, and replace car keys. highly skilled and ready to assist.

Maintaining your fleet can cut down on repair costs and lead to higher productivity, saving you lots over the life of the vehicle.
Vans, automobiles, heavy-duty trucks, small teams, and national fleets, every enterprise relies on preventative maintenance services.

We have a team of highly qualified technicians who have years of experience working with domestic or foreign vehicles.

Unexpected events often occur you can count on our professional team to get you safely back on the road as soon as possible.
Our team is committed to getting you back on the road safely and cost-effectively.
Frequently Asked Questions
It is genuinely difficult to determine if a battery will suffice with a recharge without the proper knowledge. Our technicians basically rely on the age of the battery, its appearance and how long it has been put to use. Older batteries will possibly need to be replaced, but this is not always the case. The first thing we do when trying to make this determination is to recharge the battery. If it holds a charge, then it will probably be good to go. However, to rule out any potential risks it may be in your best interest to replace the battery.
Heavy-duty towing basically refers to commercial vehicles, such as 18-wheelers and freight trucks. When a heavy-duty vehicle needs to be towed, the process will require a crane or some other form of equipment to lift the vehicle up, as well as the items stored on the vehicle. To avoid paying expensive heavy-duty towing, most trucking and freight companies will choose to have the vehicle repaired on the spot. An automotive technician will be deployed to the stranded vehicle with the necessary equipment and replacement parts to make the repairs. The vehicle will not be moved unless it is located in an unsafe location.
Yes, we offer a comprehensive range of roadside assistance services in Merced, CA, including battery jump-starts, tire changes, locksmith assistance, and fuel delivery. Our team is available 24/7 to provide you with the assistance you need.
Our response time in Merced, CA, depends on your location and the current level of demand. However, we always strive to arrive at your location as quickly as possible and will provide you with an estimated arrival time when you call us for assistance.
Our Location

Why Choose Us?
Metro Towing is the best towing and roadside assistance company in Merced, California. We offer a wide range of services to meet all your needs, and our team of experienced and trained drivers is dedicated to providing fast and reliable service at a fair price. Here are some of the major advantages of choosing Metro Towing for your towing and roadside assistance needs:
24/7 availability: You can call us any time, day or night, and we'll be there to assist you. Whether it is an emergency roadside service or scheduled towing, the Metro Towing team will report on time as we have agreed upon.
Experienced and trained team: Metro Towing has an experienced and trained team of drivers and technicians capable of handling towing and other roadside services safely.
Customer Service: We have a live support team available 24/7 to answer any questions you may have and to provide you with the help you need.
Fast response time: Our dispatchers will work with you to provide an estimated time of arrival, and our drivers will provide regular updates on their location and the estimated time of arrival. This means that you'll know exactly when help is on the way.
01.
Reach Your Destination Without Worry.
24/7 Roadside Assistance so you'll never have to question our availability or our commitment to your needs
Customers
Completely Satisfied

Vehicles Towed
Safely to destination

Tow trucks
Ready to serve you
Years Of Experience
Getting you to safety
02.
Testimonials
Read what some of our customers say about our service
"He made it to our area in a speedy amount of time, gave me a ride to where our car was parked, and got our car to its destination without any issues."

"Metro towing was the only company willing to accept my job's insurance and took care of business."

"Alex with Metro helped me tow my completely dead electric vehicle – twice now."

"Ramzi really helped me out when I got a flat. He was extremely helpful and gave me very useful suggestions about the next steps."

"I locked my keys in the car and needed assistance. I was connected with this company through my car insurance and they were great!"
03.
Roadside Assistance You Can Count On
04.
Serving Merced, California since 2003.
Since 2003 we have been offering prompt, reliable, and friendly roadside assistance and towing services to get your vehicle out of any type of situation or unfortunate accident. We also offer many preventative Towing options. It's a convenient way to keep your car healthy.