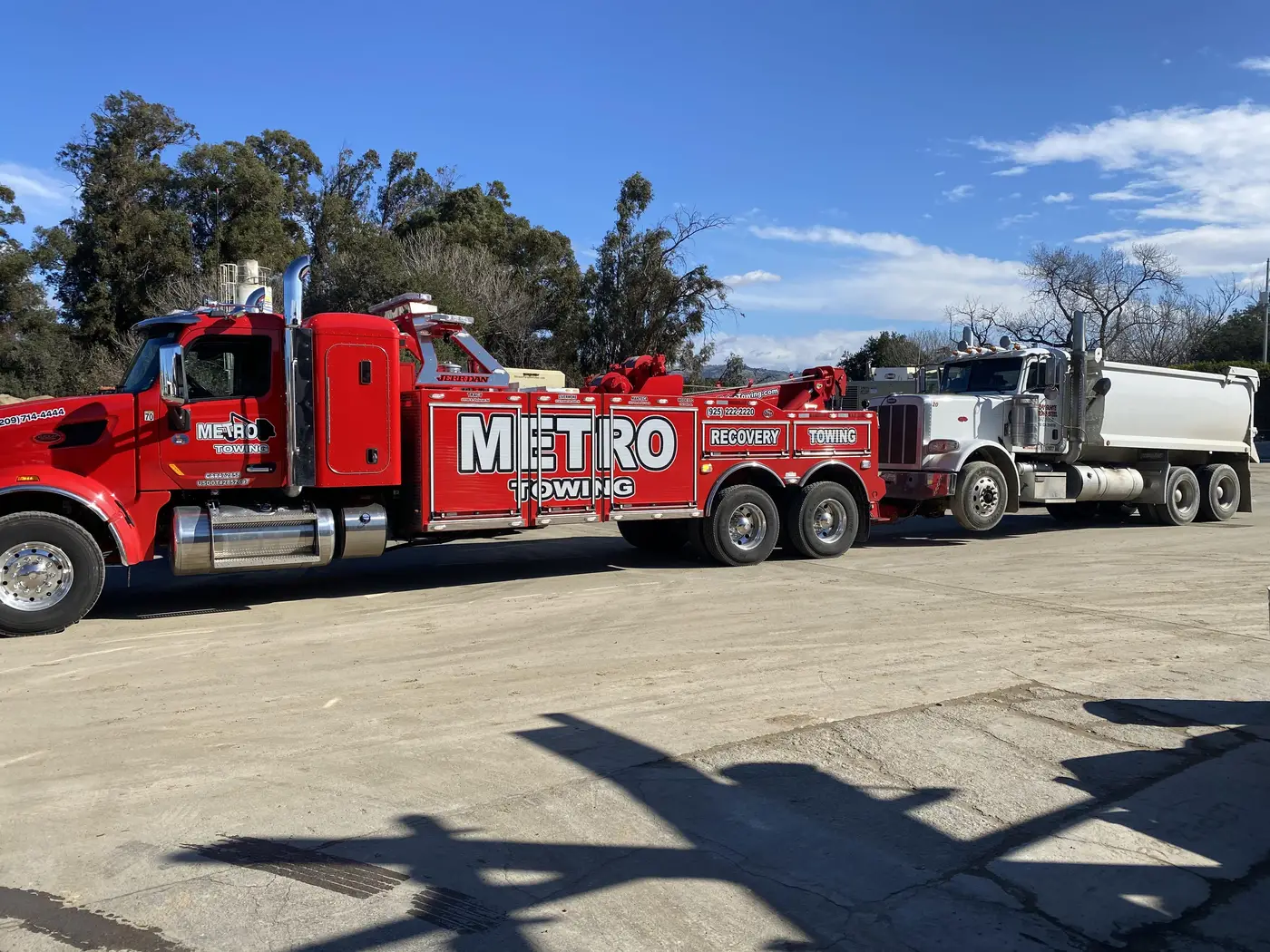 Available 24 Hours A Day To Assist You With Emergency Road Service, On-Site Repairs, Towing Services, And More!
Services
"Metro towing was the only company willing to accept my job's insurance and took care of business." ~Eric Webster
Stay On the Road
For working professionals, Metro Towing offers nationwide mobile truck repair services to keep them on the road. Our mobile truck maintenance services offer flexible, effective, and affordable solutions for any fleet. By partnering with vendors, we can provide you with comprehensive services for your car, pickup, van, or truck.
We offer 24-hour emergency service
Truck Repair Service –
Mobile Maintenance Solutions
Through our Vendor Network Program, National Truck ERS has a huge number of fixed offices the nation over, all of which keep our top-notch rules. Our experts have long stretches of involvement and are profoundly qualified in working with homegrown or unfamiliar vehicles. Any place your vehicles are found, the sellers from National Truck Emergency Road Service are completely equipped for overhauling your vehicles.
Mobile Truck Repair Services: No matter on the off chance that you have weighty, medium-, or light-obligation vehicles, we can find the right professional for any breakdown on account of our merchant network program.
Mobile Tire Services: Two of the most widely recognized administrations we see are semi-truck tire fixes and tire changes. Whether you want a totally different wheel or simply an extra trade, our tire professionals are more than equipped for getting you back out and about.
Mobile Trailer Services: If you're stuck at the place of work with trailer issues, we can assist you with finding the specialist you want to fix it. Our experts have insight into all trailer types from reefers to vehicle hauliers and are equipped for any assistance you could require.
Portable PM Services: The most ideal way to keep your vehicles out and about is to guarantee they meet PM consistence. Through our precaution upkeep program, we will set up all that from DOT assessments to oil changes so you don't need to.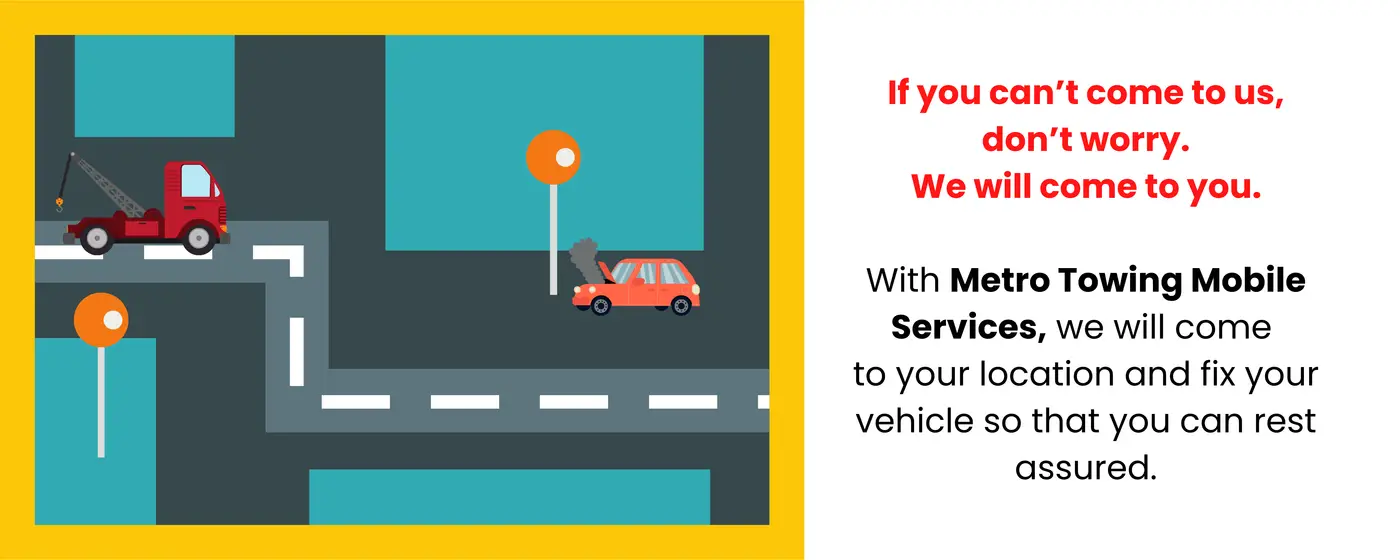 Mobile Truck Repair Service Includes:
Refrigeration Transportation
BIT/ DOT/ Safety Inspection
Why Choose Metro Towing?
The number of our towing, roadside assistance, and recovery locations has grown from one in 2003 to four today. Metro Towing drivers serve Central California from locations in Tracy, Manteca, Modesto, and Livermore.
In close to two decades and ten trucks, our team cannot be beaten. We handle all medium and heavy towing requirements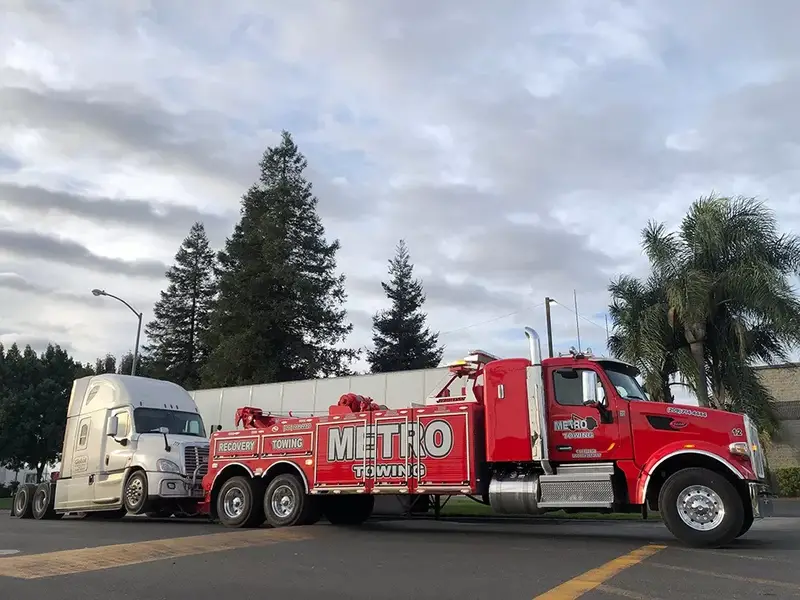 Latest From Our Blog
In some areas of the country, driving can be a challenge. With snow, ice, […]

Roadside emergencies can happen at any time, and you may not be prepared for […]

When you need to transport a vehicle, whether it's for a move or repairs, […]