Thank you for choosing Metro Towing!
Please select the location you called.

Write a Review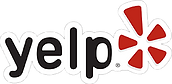 Write a Review


Read what some of our happy customers are saying
The estimate given by Metro towing was 40 minutes. The driver Amir called me in 15 minutes and arrived within 30. We were off to a good start as that already exceeded my expectations.
Metro towing literally saved my Saturday last weekend! I have a Prius and have never had any start up issues. When I went out one morning to run errands the car started, but barely and literally every warning light possible turned on.
Aravindhan N.
I have recently moved to Mountain House, and my car had a flat tire. I called GEICO and it took a while for them to find a provider since it is a new construction area and they had trouble finding my location. But they were able to connect me with Metro Towing
Fortunately, Alex the tow mechanic was awesome. Once he was notified, he drove to my location and arrived within 30mins. He was super helpful and courteous. Thx Alex!
Alex helped me when I was in Mountain House and needed a tow to Brentwood. They were quick, and took about 20-25 mins from the time I requested roadside assistance for him to arrive. He was friendly, knowledgeable about his job.
Metro Towing was assigned by Tesla to exchange the failing 12V battery. Metro Towing it's trained by Tesla for towing Tesla cars the correct way and trained to swap out failing 12V batteries.
Communication from Metro Towing was excellent. 5.0
Why choose Metro Towing?
25k+ Customers Completely Satisfied

50k+ Vehicles Towed Safely to destination

25+ Tow trucks Ready to serve you

19+ Years Of Experience Getting you to safety